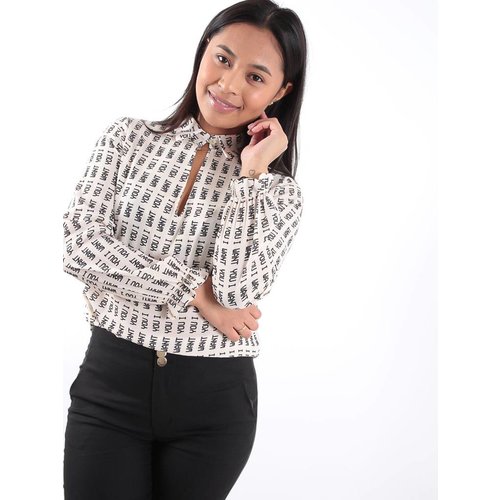 Creme logo print blouse
Meet this season's perfect statement blouse! Featuring a silky soft material in a cool creme colour, we are loving this logo print blouse. Team it with some high waisted trousers and killer heels for a look we are loving right now!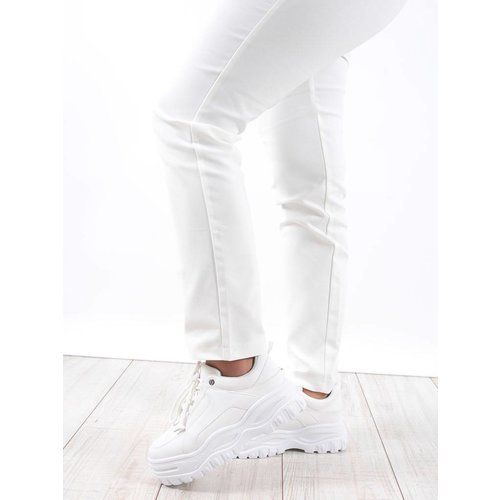 White platform sneakers
Take your look to new heights with these trainers, featuring a platform sole design and lace-up fastening. They're sure to make a statement!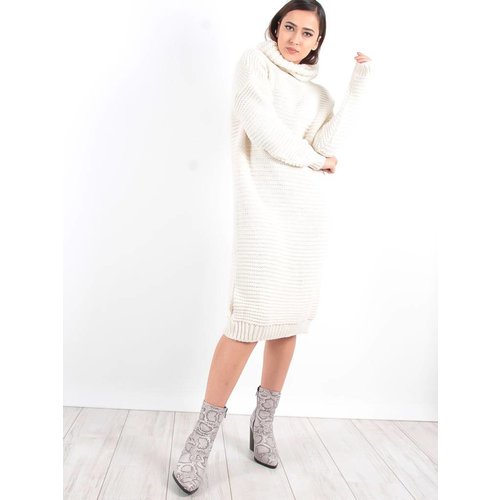 Cream roll neck jumper dress
Give your winter wardrobe a new go-to with this knitted roll neck dress.
Featuring a ribbed material with a roll neck design and long sleeves, team it with thigh high boots or strappy heels.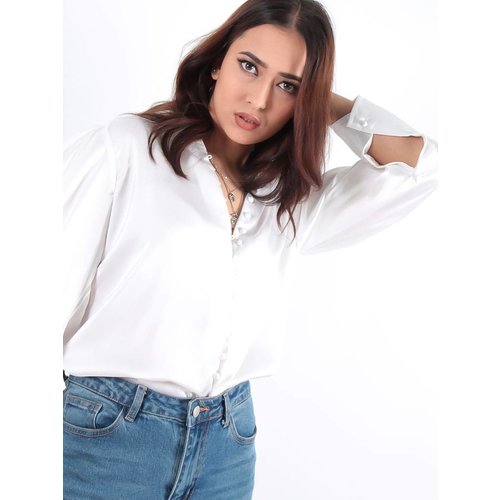 Satin blouse white
This blouse is all types of luxurious.
Featuring a white satin fabric, cuffed sleeves and front button closure.
We love this styled with wide leg trousers and sneakers for that perfect off duty look.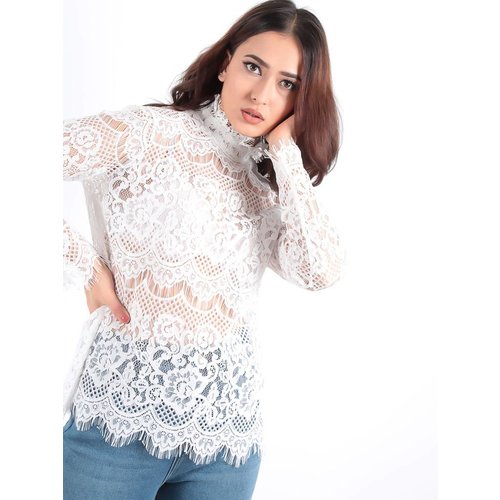 White lace long sleeve top
Add a little lace to your look with this top.
Featuring a white material, high neck and long sleeve lace trim.
Team it with trousers and strappy heels for a boujee weekend look.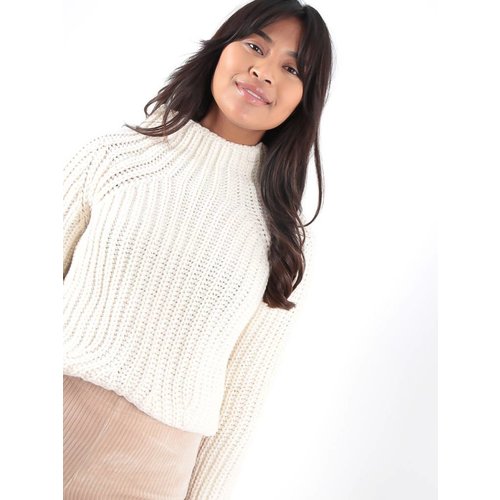 Cream turtle jumper
This jumper is everything you need to give your winter wardrobe a quick update.
Featuring a beige fabric with a high neck design and a relaxed fit.
Team it with jeans and your favourite kicks for a look we are loving.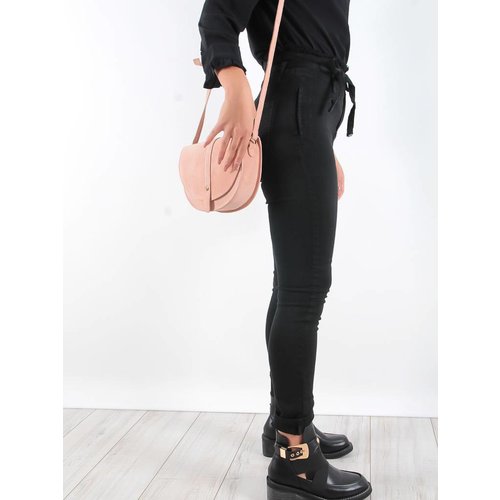 Sassy bag rose
Rounded suede shoulder bag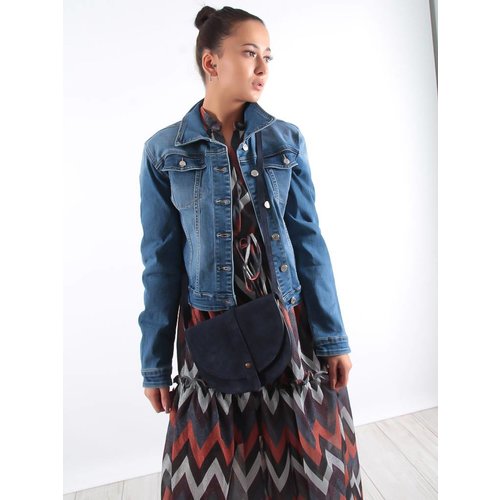 Sassy bag darkblue
Rounded suede shoulder bag